MoleHill Technology Solutions LLC. is an Information Technology services firm based in Columbus, OH. We provide IT consulting services to a broad range of industries for both small business and large corporations alike.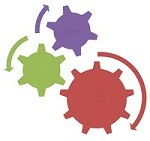 Our goal is to provide your business with solutions that balance the delicate relationship between people, process and technology which ultimately allow you to perform at your highest levels.
We pride ourselves on exceeding expectations by gaining in-depth understanding of your business and providing outstanding value during each step of the project phase, enabling your business to focus on, well – your business.
By taking a humanized but process-oriented focus to systems implementation, we can better understand your true requirements and deliver solutions that hit the mark.
Business transformation raises complex technical questions, does your organization have the answers?

Contact Us Today