Corporate Services

Our corporate services focus in on tools that enable you to get the right information, to the right people, at the right time. We have significant experience implementing BI solutions within SAP environments. Other areas of expertise include systems analysis, functional requirements gathering and general project framework services.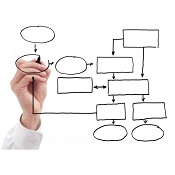 Business Intelligence and Data Warehousing (Strategy, Design and Implementation)
SAP BW/BI and BusinessObjects
Microsoft (SQL 2008 BI, Sharepoint)
Business / Systems Analysis
Project Management
Training for IT and end users
Staffing and resource acquisition
Our extensive network includes IT professionals and business contacts from a multitude of practice areas; please contact us to request a resource or if you are an IT professional looking to connect with your next project.